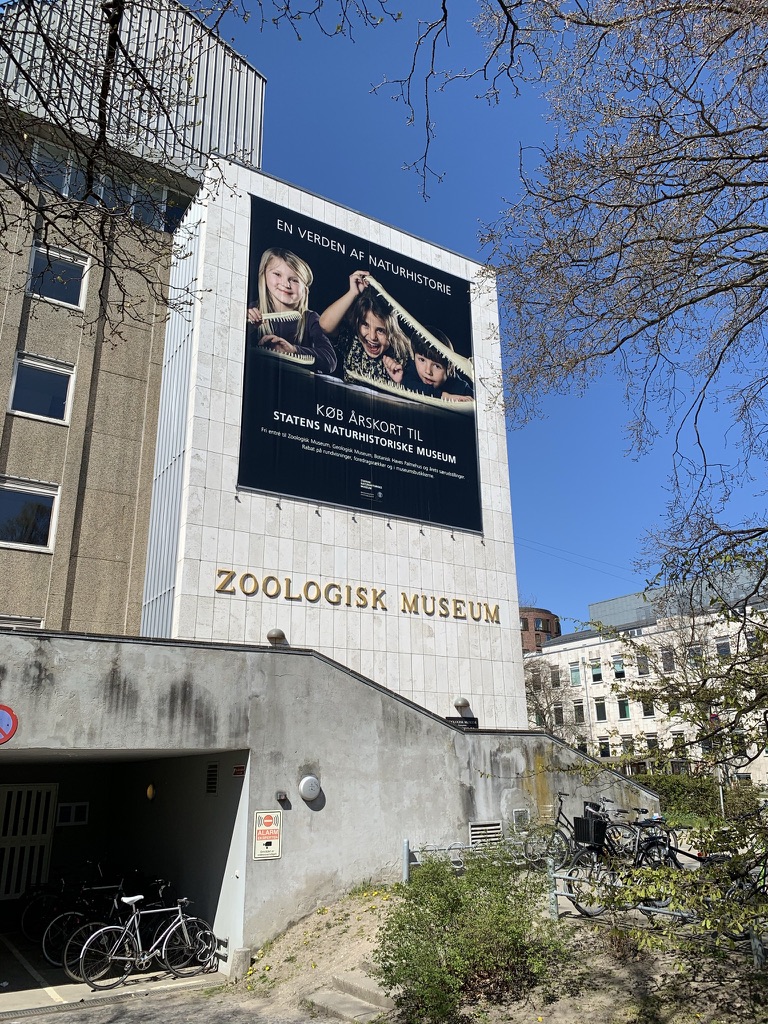 I am thrilled to announce that I will taking up the post of Curator of Herpetology at the Natural History Museum of Denmark, and Tenure-Track Assistant Professor of Vertebrate Zoology at the University of Copenhagen on the 1st of September, 2021!
Having just started a PostDoc at the University of Potsdam in northern Germany in January, it's a bit of a shock to the system to be moving again so soon, but when I saw the advertisement for this position I simply couldn't miss it. Curator positions are rare enough, but joint curatorships and professorships are the holy grail. My partner Ella and I thought my odds were long, but it was worth a shot. After all, I am just two years out of my PhD (as of the 10th of July), even if I am on my third postdoc already. It would be a 'learning experience'.  Well, I got the job, and could not be more excited to be taking up the post. The rich history of the herpetological collections at the Natural History Museum of Denmark, with particularly fantastic collections of hyperoliid reed frogs and snakes from Africa and southeast Asia, is thrilling, and I look forward to expanding the collections, both in terms of physical objects through fieldwork, and through digitalisation.
This has been in the works for a while now, and I have been eager to share it. When I got to tour the collections in April, I was filled with the same sense of awe and delight that I got when I first visited the collections in Munich, where I spent about seven years. I am really excited to have this collection in my care, and to develop some exciting new research programmes around it! What is more, they are building a new museum that will be finished in a few years, and the innovative and collections-driven vision behind it is exactly the kind of environment I want to be a part of.
You can read the official announcement here.