It is around the time of year where blogs tend to publish reviews of their posts of the previous year, and academics think back to their achievements of the past year, so I want to take an opportunity to do both here. My last 'year in review' was actually midway through 2016, with a second little update that I had secured funding for my PhD, so there is quite a lot of time to cover here, but I will only briefly touch on the events of the end of 2016, and focus on 2017.
At the end of 2016, five days after signing my PhD contract, I travelled with my research group to Marojejy, a mountain massif in northeast Madagascar, where we performed a herpetofaunal survey as well as some microbiome research on frogs. In the last few months of that year I also had two small papers published, one describing the call of the microhylid frog Stumpffia be with Ella Z. Lattenkamp and Martin Mandák [Request PDF], and another reporting the discovery of an extraordinarily large specimen of Liophidium mayottensis on Mayotte with a group of colleagues with whom I worked in Mayotte in 2014 [pdf].
2017 started off with the publication of our paper in PeerJ describing the new species Geckolepis megalepis  [pdf]. This paper was received by the general public in a way we never could have predicted (see the media summary here), and was one of PeerJ's top five most popular articles of 2017. I am overwhelmed by the positive attention this study received. It was a nice confirmation that our work really is of public interest, no matter what the funding bodies might say…
In fact, 2017 was a great year for publications. In total I coauthored ten papers published in 2017, and was first author on half of these, second author on two of them, and last author on one. My coauthors and I described four new species of reptiles and 31 new frogs from Madagascar.
For reptiles, aside from the already mentioned G. megalepis, we described two new Uroplatus species from the Tsaratanana region of northern Madagascar in November 2017 [Request PDF]: U. fotsivava and U. kelirambo are small species from the U. ebenaui complex, distinguished predominantly from other species based on their tail shape and mouth colouration. Uroplatus fotsivava was among the species that I collected on Expedition Angano. In a description lead by my friend and fellow PhD student, David Prötzel, we also described a small new chameleon, Calumma gehringi [pdf]. This species was also among those collected on Expedition Angano!
The 31 new species of frogs we described include three new Rhombophryne species, two new Gephyromantis species, and 26 new Stumpffia species. Rhombophryne nilevina is a fat, subterranean frog discovered by my colleagues Carl and Shea during fieldwork in Ranofamana, eastern Madagascar [pdf]. Rhombophryne regalis and R. diadema were described in the course of a revision of the Rhombophryne serratopalpebrosa species group, started during my Master's thesis work [Request PDF]. In November, we also described two new Gephyromantis species: G. (Asperomantis) angano, named after Expedition Angano, where it was discovered [pdf], and G. (Duboimantis) tohatra, discovered on our expedition to Marojejy in 2016 [Request PDF]. The latter paper was published the day after the publication of the former, and in the same issue as our two new Uroplatus species! Two other papers written at the same time as these are currently in revision, and should be published in the first half of 2018.
Our working group's largest achievement of 2017 was undoubtedly the publication of our monograph on Stumpffia, in which we summarised data on all described species, and described 26 new species [highres pdf (72 MB)|lowres pdf (15 MB)]. This research, led by Dr. Andolalao Rakotoarison as the crowning piece of her PhD thesis, was a huge collaboration among many teams working on the frogs of Madagascar, and is a major step toward resolving the taxonomy of Madagascar's microhylid frogs. This study also received a great amount of media coverage in Germany (e.g. Süddeutsche Zeitung, Frankfurter Allgemeine).
2017 also saw some important steps in the ongoing debate over the taxonomy of the Cophylinae, a Madagascar-endemic subfamily of narrow-mouthed frogs, which is currently one of our group's main foci (Stumpffia and Rhombophryne are both cophyline genera). This debate began in 2016, but saw another series of response papers published in 2017. At present it is not clear what the long-term future of the taxonomy of these genera is, but the majority of working groups are continuing to use the Rhombophryne-Stumpffia-Anilany and Cophyla-Platypelis taxonomy that we promote based on phenotypic and molecular grounds, rather than the Rhombophryne and Cophyla taxonomy proposed by other authors based on molecular grounds only (and retrieved without support in their own analysis). Unfortunately that taxonomy is enforced on the AMNH Amphibian Species of the World database (which is maintained by the latter group of authors), and as a result there is a great deal of confusion on other reference sites, such as the IUCN Red List and iNaturalist, which draw on that database to decide what taxonomic names they use. Our work on the taxonomy of these groups is obviously ongoing, and we hope in 2018 to provide further solid evidence that our classification of these genera is better supported by these data.
Another important step on the cophyline evolution and taxonomy in 2017 was also headed by Andolalao Rakotoarison: the rediscovery and redescription of Madecassophryne truebae [pdf]. This species has gone unseen since its first description in the 1970s, so Ando led an expedition to the south of Madagascar solely in order to find it. It was a rough trip for her, but a successful one, and now we are able to integrate this species into the phylogeny of the Cophylinae, and better understand their origins and relationships, given its quite distant relationship with them.
On the non-academic front, the film that was produced from Expedition Angano was released in November. It follows our expedition and the research we were conducting, with some pretty stellar filmography. You can watch it here! It may be entered into some film festivals in 2018.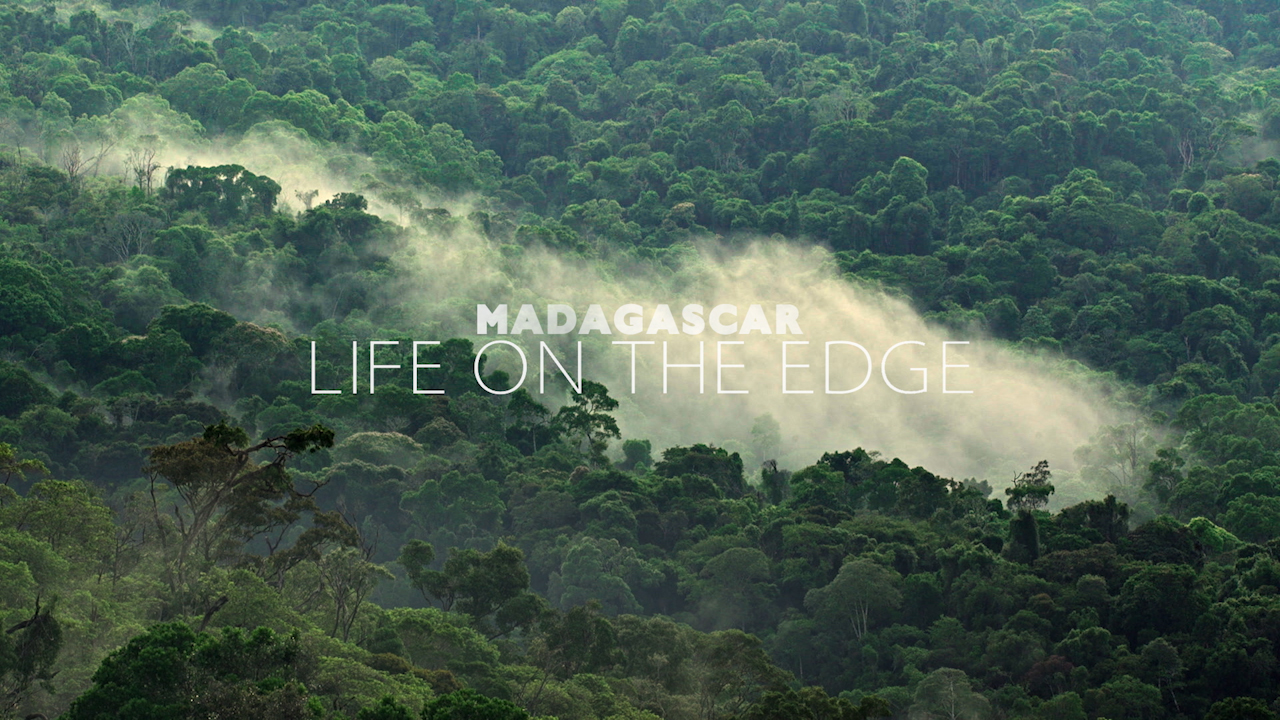 The year ended with the start of our expedition to Montagne d'Ambre, the fieldwork for which finished in the first two weeks of January. You can read a little about the expedition preparation here, mid-way through fieldwork here, and wrap-up here.
Finally, 2017 has been a great year for this website, and I have you the readers to thank for that! In total the website had 10,631 hits in 2017, twice as many as the previous two years combined. My post on the publication of Geckolepis megalepis was by far the most popular article, but a post I wrote about the struggles I had finding funding for my PhD also received a surprising number of views.
So thank you for helping to make 2017 a pleasure, and I hope you continue to follow along in future.