After two weeks of packing, planning, and other prpre-expedition normalcies, finally I am off to Madagascar – I in fact just got on the S-Bahn to the airport, helped in no small amount by my partner Ella.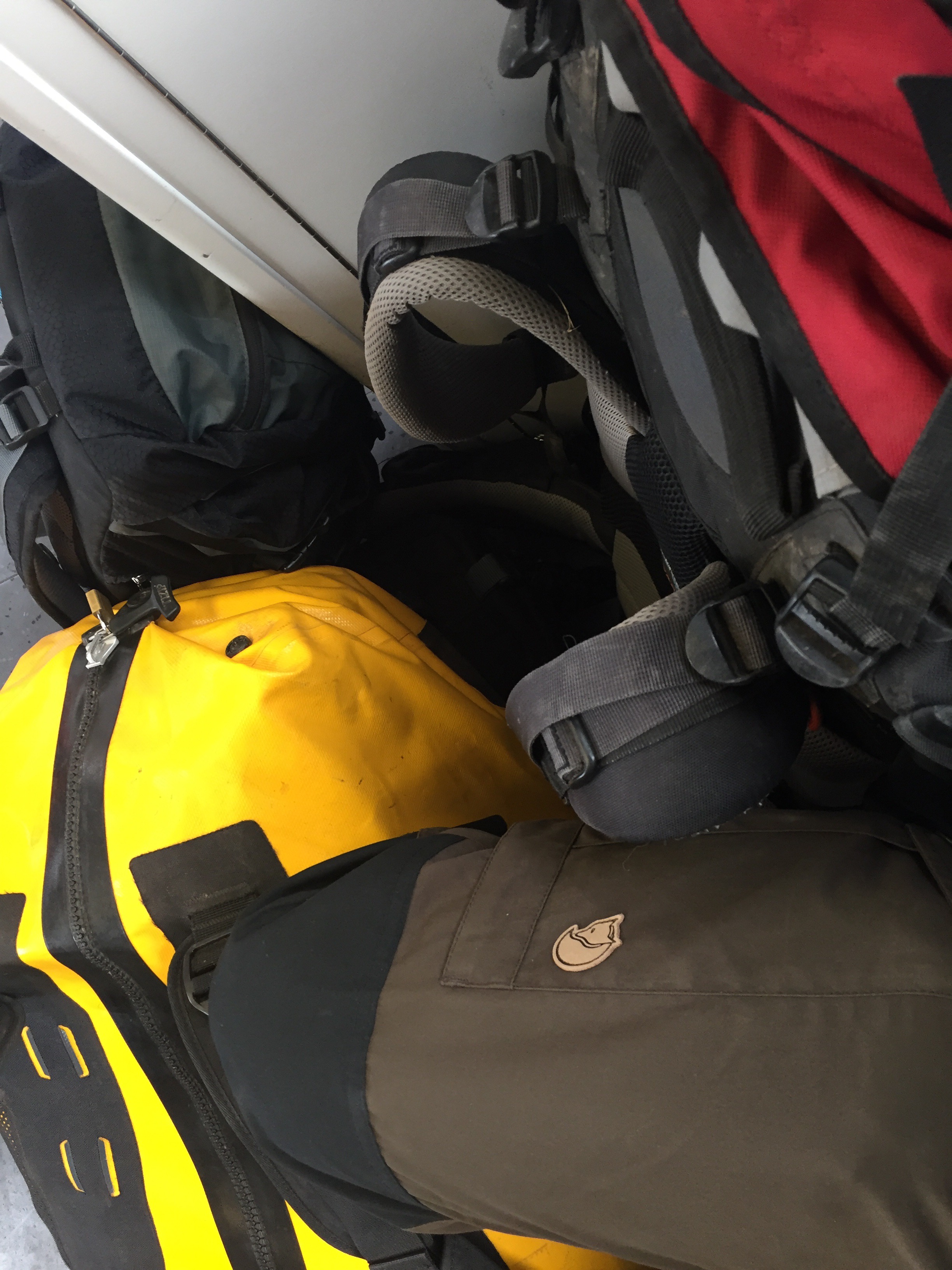 The expedition ahead promises to be a very interesting one. Together with Miguel Vences, Andolalao Rakotoarison, and Molly Bletz, I will be heading to Marojejy, a tall, rainforest-clad mountain massig in northeastern Madagascar. There I will stay for just over three weeks, eventually joined by Carl Hutter, collecting and studying the local reptiles and amphibians.

Marojejy is one of the wettest parts of the island, so preparation has been mostly thinking about how to stay as dry as possible. To that end my already partly waterproof bags are full of waterproof bags full of plastic bags or Tupperware boxes, each with some desiccant in it. Getting wet is of course unavoidable, but the key is to make sure it doesn't ruin your work. Most important are of course technological devices that are sensitive to water, but a wet sleeping bag is liable to make your whole trip a write-off. At this point I have some experience working in the rainforest, but every time there are things to improve.

This trip will be particularly important as it will be a primer for the research I will be conducting in 2017 and 2018 for my PhD project. Those trips will be three months long each, so getting kinks worked out for this shorter one is important. All of it is a challenge, but one that constant improvement can hope to relieve, if not completely solve.

So, 24 hours of air travel ahead of me, through four airports, but soon I will be in the field once more. Next blog post probably on the other side!